Go back
ENSOr4 symposium puts PFAS approach in a broader societal context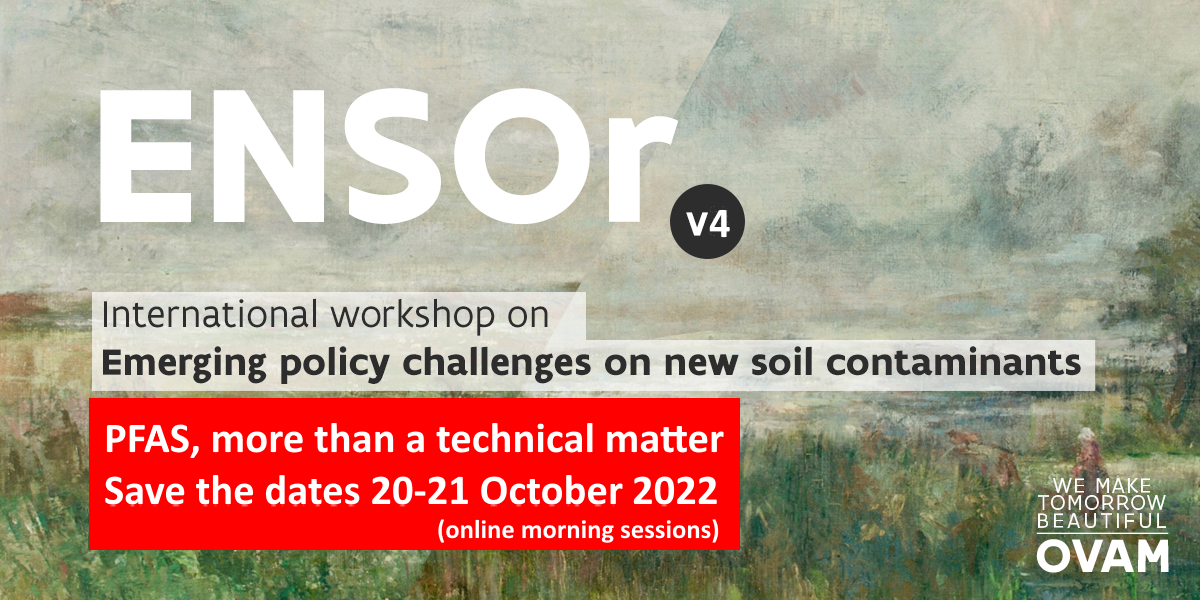 Due to the PFAS crisis in Flanders - but also in The Netherlands, Italy and other countries - there is a growing urgency for society to develop a more proactive approach to substances of emerging concern. In recent years, knowledge accumulation, both in science and technology, increased significantly, yet more and broader expertise is still needed. Think, for instance, about dealing with stakeholders such as citizens or local governments. How do you involve them in this complex matter? Or: how do you deal with press and other media who sometimes bring their "own version" of an event?
Need for source-oriented chain approach
Karl Vrancken (assignment holder for the Flemish Government) opened the symposium and presented his approach to the PFAS crisis in Flanders. His conclusion after 1,5 years of intensive cooperation between the various partners in Flanders: a broad cooperation between all actors is needed for supported action. Secondly, he concludes that the biggest challenge in the field of substances of emerging concern is to act preventively by focusing on a circular chain approach.
Speakers from other regions (Norway, the UK, Italy and the Netherlands) confirmed the need for an integrated approach in which actors from policy, science, technology, businesses, citizens and local authorities work together constructively.
More than a technical story
How should one legally deal with the uncertainties associated with these new substances? How does one take into account the exposure and health risks of contamination occurring simultaneously in different media? How to communicate with local residents when soil contamination with PFAS has been identified? All these questions were addressed and speakers answered them in a nuanced way concluding that, as a society, we will have to learn to 'act carefully and thoughtfully without knowing everything'.
The presentations and recordings of ENSOr4 and of the previous editions are available here.
Another edition of ENSOr is planned in spring 2024 where we will continue this collaborative learning process.